Refer Instant SMS To Your friend.

You Are About To Send This SMS To Your Friend:-
Friendship is... "Friendship is one mind in two bodies." Mencius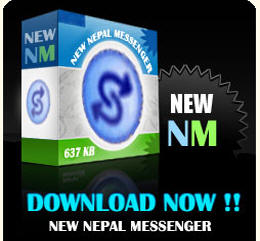 Instant SMS
A mathematician is a person who says that, when 3 people are supposed to be in a room but 5 came out, 2 have to go in so the room gets empty...

Refer this »
| | |
| --- | --- |
| | Wallpapers |

Link with Saranepal.com

Link with Sara Nepal Chat