Refer Instant SMS To Your friend.

You Are About To Send This SMS To Your Friend:-
Y MEN R LIKE TOILETS 1)dey r always out of order 2)dey stink 3)the nice ones r always engaged 4)dey consume large amounts of liquid 5)r constantly full of crap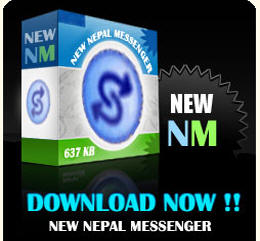 Instant SMS
Patient: If you love someone, set her free. If she doesn't come back. Wait !!

Refer this »
| | |
| --- | --- |
| | Wallpapers |

Link with Saranepal.com

Link with Sara Nepal Chat